Industrial lamps from "Zumtobel"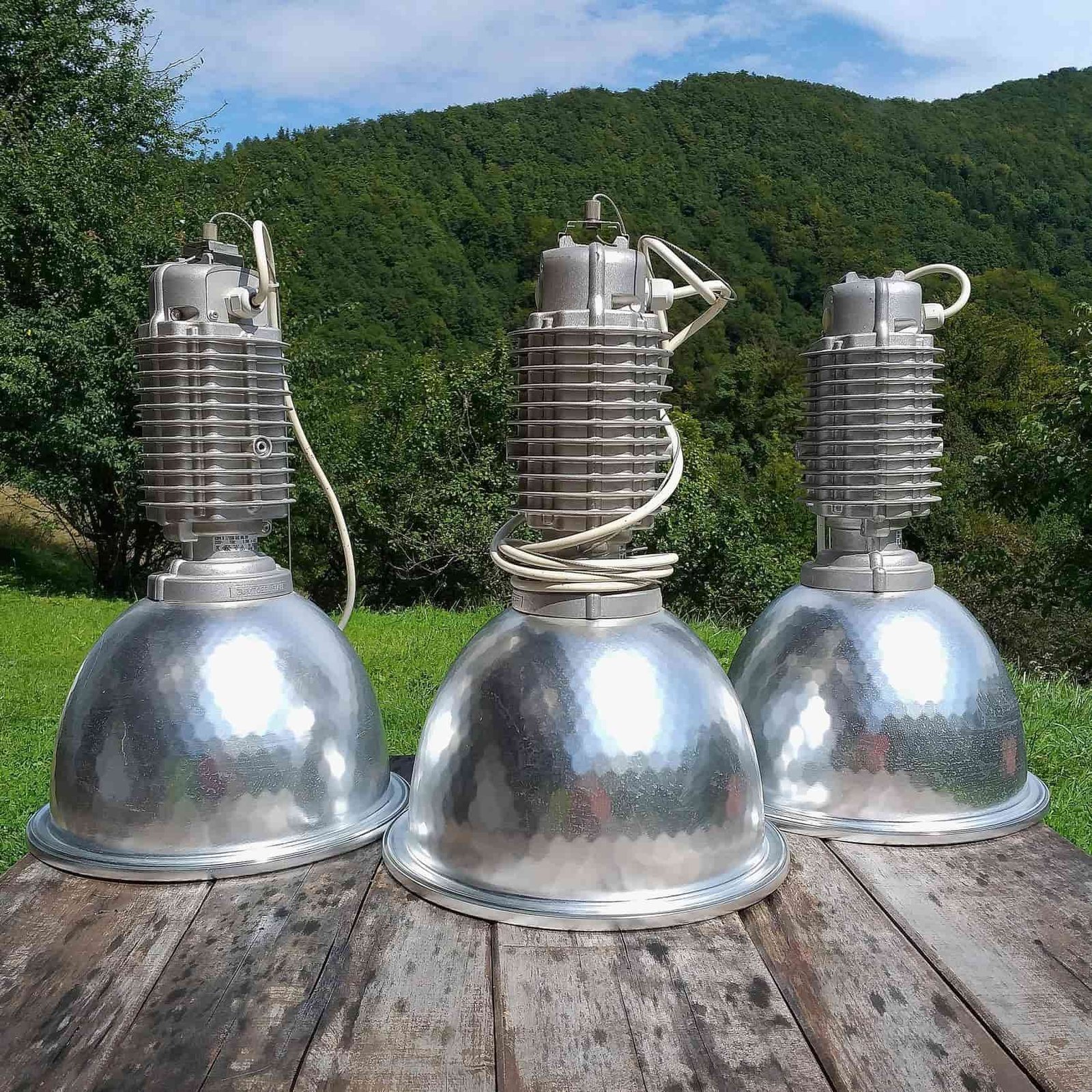 Three lamps from the famous manufacturer of industrial lamps by the Austrian company "Zumtobel". If you were thinking about your loft space but did not know where to start, then now is the time to start realizing your dream! Study, living room, kitchen, billiard room, common room, bar ... these incredibly stylish lamps will look great everywhere! You can hang them in the library, in the coffee shop, in a small shop - everywhere your guests and customers will definitely see and appreciate them! The luminaires are fully operational and functional; sell them together with the original lamps.
The weight of one lamp is 6.5 kg, height 53 cm, diameter 34 cm.
Original wire 6 meters long, steel suspension cable three and a half meters long. The price of one lamp is 150 euros.